Santa Rosa Drivers Education - California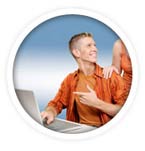 On-line driver's ed is quickly becoming California's favorite choice in affordable teen driver safety instruction. The years of students learning driver's education at high school are almost extinct, and the days of teenagers going to boring Saturday classrooms for drivers education are also decreasing. With recent updates to California Driving Laws, DMV licensed driver schools meeting certain requirements can offer students a better, more in-depth online alternative to the traditional driver ed classroom. At CaliforniaOnlineDrivingSchool.com, our California DMV approved program gives students the tools they need become knowledgeable drivers at a price that parents love.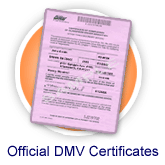 DMV Drivers Ed Certificates
Your driver's education completion certificate will be mailed to you upon successful completion of your on-line drivers education course. You will be provided with FREE online confirmation of your DMV certificate processing as well. After you get your certificate, take it to your local DMV as proof that you have finished an approved CA Driver's Education course. Then you will be eligible to take your multiple choice DMV learner permit exam.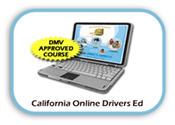 We've Got California Covered with DMV Approved Driver's Ed Classes
Want to get great online drivers education in Santa Rosa for your teen? Then we have the quality courses you are looking for! We have on-line driver's education all of California. We have drivers ed for all area Santa Rosa High Schools and when it comes to teenager driver safety programs that are DMV approved, there's no better website for your driver's education needs than CaliforniaOnlineDrivingSchool.com. Check out the many schools in your area that we service:
Santa Rosa High School
Montgomery High School
Maria Carrillo High School
Piner High School
Elsie Allen High School
Private Schools
Cardinal Newman High School
Redwood Adventist Academy
Rincon Valley Christian School
Santa Rosa Christian School
Sonoma Academy
Summerfield Waldorf School
Ursuline High School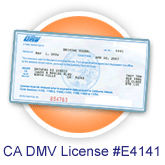 Selecting a Driving School Licensed by the California DMV

When it comes to choosing a drivers education provider, you have many choices in the Santa Rosa. Unfortunately, many companies and individuals offering Driving School services aren't licensed by the California DMV. At CaliforniaOnlineDrivingSchool.com, you are guaranteed ONLY services provided by a licensed driving school because we have partnered with Drivers Ed Direct, a CA DMV licensed driving school.